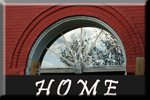 Beyond Boundaries LLC is located in a historic feed mill over 100 years of age and
right on the 400 Wisconsin State Bike Trail, near the Baraboo River, the longest
reclaimed river in the United States.

We are proud to offer canoe, kayak, and bike rentals as well as a full service
bike repair shop and a NEW Bike Sales Showroom!!

We have shuttle services to accommodate all of our adventure trips, and with advance
reservations, we can provide shuttle transportation along the river, trail, for parties or airport transfers.

Beyond Boundaries can be found on Main Street in Downtown Historic Wonewoc, Wisconsin.

Our destination is only minutes away from Wisconsin Dells, Baraboo, Mauston, and Reedsburg
and a few hours from Madison, LaCrosse, Milwaukee, Chicago, Illinois, and St. Paul, Minnesota.

Stop in to see the old grain chutes, brick walls and century old timbers and enjoy an ice cream treat,
start your adventure on the 101 miles of trails, or meander down the scenic Baraboo River!
We can't wait to meet you and share our story and our beautiful building!
Booking NOW: 2015 Moonlight Paddle-August 1st. Taking Reservations for our catered Fall Paddle for October 10th! Call us or check the website Paddling Page for details!! Stop in to see our NEW BIKE SALES SHOWROOM!! Also signing up people who want to purchase some used canoes, kayaks, and bikes after October 11-People with $100 down by Labor Day will get two weeks worth of first pick-Call Us!

Hours of Operation until Labor Day (Reduced Hours After Labor Day-Call Us):

Monday &amp Wednesday
10:00 am - 3:30 pm

Friday, Saturday & Sunday
9:00 am - 5:00 pm



**Open by Appointment Any Other Time!


**Click Here For Beyond Boundaries Complete Calendar of Events!!