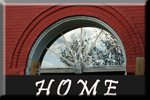 Beyond Boundaries Canoe-Kayak-Bike-Adventures-Lodging is located in the Driftless Area of Wisconsin within a historic feed mill over 100 years old and
right on the 400 Wisconsin State Bike Trail, near the Baraboo River, the longest
reclaimed river in the United States. Just a few miles from Lake Redstone and Dutch Hollow Lake, our visitors also enjoy the amenities of Mirror Lake, Devil's Lake, and Wildcat Mountain State Parks nearby.

We are proud to offer canoe, kayak, and bike rentals as well as a full service
bike repair shop, also selling NEW BICYCLES and accessories!!

We have shuttle services to accommodate all of our adventure trips, and with advance reservations, we can provide shuttle transportation along the river or trail.

Beyond Boundaries can be found on Main Street-Center Street- in Downtown Historic Wonewoc, Wisconsin.

Our destination is only minutes away from Wisconsin Dells, Baraboo, Mauston, and Reedsburg
and a few hours from Madison, LaCrosse, Milwaukee, Chicago, Illinois, and St. Paul, Minnesota.

Stop in to see the old grain chutes, brick walls and century old timbers,enjoy an ice cream treat or nice meal in downtown Wonewoc.
Start your adventure on the 101 miles of trails, or meander down the scenic Baraboo River!
We can't wait to meet you and share our story and our beautiful building!
Rental Reservations and Bike Repair Appointments are REQUIRED for Rentals and Repairs. Limited Walk-Ins for Rentals are available Fridays through Sundays. ALL BICYCLE REPAIRS must be SCHEDULED in ADVANCE for Drop-Off Time and Look-Over. Stop in to see our NEW BIKE SALES SHOWROOM!! Currently selling some used aluminum canoes- Call Us!

**Reserve Your Canoe, Kayak & Bicycle Rentals Online NOW!!

Want to stay in Our Historic Feed Mill? Ask about our Airbnb Rooms that sleep from 6 to 12 people!!
Hours of Operation Memorial Day Weekend until Labor Day (Limited Hours Outside of the Season-Call Us):

Fridays &amp Saturdays
9:00 am - 5:00 pm--Last Departure 4:30pm

Sundays
10:00am-2:00pm--Rentals can be Returned After Hours

Mondays &amp Tuesdays
CLOSED-Limited Advanced Appointments Possible for Groups

Wednesdays &amp Thursdays
OPEN BY ADVANCE APPOINTMENTS/RESERVATIONS ONLY FROM 10:00am - 4:00pm

**SHOP IS OPEN TO WALK-IN PUBLIC ONLY FRIDAY through SUNDAYS. Open by Advanced Appointment Outside Regular Hours.
**Adventures may last past our store hours with Advanced Communication with Staff.
**Visit our Facebook Page!!

**Click Here For Beyond Boundaries Complete Calendar of Events!!